Regulated Forex Broker Information
Forex broker regulation is the most sought after qualification by currency traders when it comes to selecting an online Forex trading broker to open an account with. Regulation is what makes a Forex broker to be considered as a reliable Forex broker, When it comes to XM, this online European Forex broker is regulated and licensed in 12 countries; 10 European countries and in Australia and UK. The Forex broker regulation licenses are shown below and any other additional regulation information can be found on XM Regulation Webpage.
Regulation and Licenses

1. Cyprus
Licensed and Regulated in the EU by MIFID, It is also regulated by Cyprus Security and Exchange Commission, its License Number is CySEC 120/10.
2. Australia

Regulated in Australia by ASIC, under license number AFSL 443670 - ASIC (Australian Securities and Investments Commission)
3. UK - United Kingdom

Registered with the FSA in UK, under registration number 538324 - FSA (Financial Services Authority)
4. Germany
In Germany, Registered with BaFIN under registration number 124161 - BaFin (Bundesanstalt fur Finanzdienstleistungsaufsicht)
5. Spain
In Spain, Registered with CNMV under registration number 2010157773 - CNMV (Comision Nacional del Mercado de Valores)
6. Hungary
In Hungary, Registered with PSZAF Penzugyi Szervezetek Allami Felugyelete, Registration No: K0005633
7. Italy
In Italy, Registered with CONSOB - Commissione Nazionale per la Societa e la Borsa, Registration No: 3046
8. France
In France, Registered with ACP - Autorite de Controle Prudentiel, Registration No: 73640
9. Netherlands
In Netherlands, Registered with AFM - AFM (Autoriteit Financiele Markten)
10. Sweden
In Sweden, Registered with FI - FI (Finansinspektionen)
11. Finland
In Finland, Registered with FIN - FIN (Finanssivalvonta Finansinspektionen)
12. Poland
In Poland, Registered with KNF (Komisja Nadzoru Finansowego)


New Australia Regulation License - XM is now regulated in Australia by ASIC
Owned by Trading Point of Financial Instruments Ltd. Trading Point of Financial Instruments is a European Union Forex Trading Brokerage Firm Registered in Cyprus and UK and Australia and licensed and regulated in the above countries.
Where is XM Based
XM Head Office Address: 12 Richard & Verengaria Street, Araouzos Castle Court, 3rd Floor 3042 Limassol, Cyprus.
UK Office:
Citypoint Building, 1 Ropemaker Street, EC2Y 9HT London, UK.
Australia Office:
Regus Sydney Macquarie House Level 13, 167 Macquarie Street, Sydney NSW 2000, Australia.
XM is committed to full business transparency when it comes to Forex trading and this is reflected in the way it operates its financial services in compliance with the regulatory authorities that it is registered and licensed with. XM provides its services according to strict financial standards specified by its chief financial regulator - Cyprus Securities and Exchange Commission CySEC. License Number is CySEC 120/10, and in addition has full Authorization from The EU under MIFID.
External Audit - By KPMG
In order to ensure transparency and integrity of financial operations, XM is audited by one of the global auditors, KPMG. As an external auditor, KPMG audits the books and financial records of this Forex trading broker annually to further ensure financial transactions transparency and integrity.
Safe Banking - Safety of Funds
At XM, every precaution is made to safeguard clients' funds which are held in segregated bank accounts with tier 1 investment grade banks such as Barclays. Moreover, XM is fully regulated and clients' funds are insured up to EUR 20,000 through the investor Compensation Fund Protection Scheme. What this means is that in the unlikely event of company insolvency then you can claim your deposit from this investor compensation fund up to Euro 20,000.
Instant Market Execution, No Requotes Execution Policy which aims at giving customers reasonable spreads while at the same time coupled with the no requotes execution method. XM has 100% execution rate of orders with these orders having execution time of less than 1 second (No-Requotes Policy).
Forex Spreads
The spread is 1.7 Pips for XM Standard Account for the Major currency pairs; the spread is the same for all account types. XM has multiple liquidity providers to offer the most appropriate possible spreads and liquidity to traders at all times
You can also choose between fixed spread and variable spread. This broker offers 5 points price quotes which allows for tighter spread and accurate price quoting.
Forex Account Types
Micro Account - To open Micro Forex account, $100 minimum balance, 1.7 pips spread on majors, Leverage 1:500
For this account you can trade Micro lots as well as Nano lots and Pico lots. Traders looking for micro Forex brokers or micro lot Forex brokers can open this account.

Mini Account - To open Mini Forex account, $1,000 minimum balance, 1.7 pips spread on majors, Leverage 1:200. Traders looking for mini Forex brokers or mini lot Forex brokers can open this account
Standard Account - To open Standard Forex account, $10,000 minimum balance, 1.7 pips spread on majors, Leverage 1:100
As a note, you can also trade mini lots on the standard account, just select 0.1 Lots instead of the full lot - 1 lot.
Executive Account - To open Executive Forex account, $100,000 minimum balance, 1.7 pips spread on majors, Leverage 1:100
As a note, you can also trade mini lots on the executive account, just select 0.1 Lots instead of the full lot - 1 lot.
XM Zero Account - This account provides spreads as low as 0.1 for traders looking for a low spread Forex broker. (For this account there is an additional commission of $10 per lot on top of the spreads). This account is suited for high frequency traders such as scalpers and EA traders looking to save on the spreads. This is the account for high frequency EA automated trading strategies and traders who look for less than 1 pip forex broker. However, note there is the additional $10 fee commission per lot.
Islamic Forex Accounts
Islamic accounts are swap free, meaning there is no paying/receiving of interest. This account is suited for traders looking for Islamic Forex brokers.
Deposit/Withdraw Funds
Clients have a secure members area on their website once they have opened an account, in this client area or cabinet you can deposit/withdraw your money at any time. By clicking my account and then clicking deposit button then fill the details, for withdraw just click my account and then the withdraw button. Withdraw Requests are also processed on the same business day and receipt of funds is issued within the same day making XM the most reliable Forex broker online.
XM does not charge deposit fees or withdraw fees when you want to withdraw your money or make a deposit. With some online Forex brokers this fees is about 3%, you want to avoid such FX brokers, because if you deposit $1000 dollars minus the deposit fees your balance will start at $970. If you deposit 10,000 dollars then you will start with $9,700 minus the 3% deposit fees, you can see why you will want to avoid those brokers that charge deposit and withdraw fees. With XM you deposit $10, 000 you balance is $10,000. You can see why you want to open an account with a zero fees for deposit/withdraw.
Payment Protection and Data Security - Credit Card Data Protection

Please note that XM does not receive and/or store any personal credit card or payment information. All transactions are processed and protected by Level 1 PCI-DSS Certified Independent International Payment Gateways.


What Instruments are available for trading on XM
Forex Currencies
CFD's
Equity Indices or Stock Indices
Precious Metals - Silver and Gold
Energies - Crude Oil
Online Stocks
Trade Forex, Gold, Stock Indices, Energies, CFDs and Online Stocks
Withdraw With a MasterCard
Traders can now withdraw their profits instantly from their Forex trading account using MasterCard ATMs world wide.
MasterCard - Debit Card

Secure Clients' Area
Should you open an XM Account this is exactly how it looks like.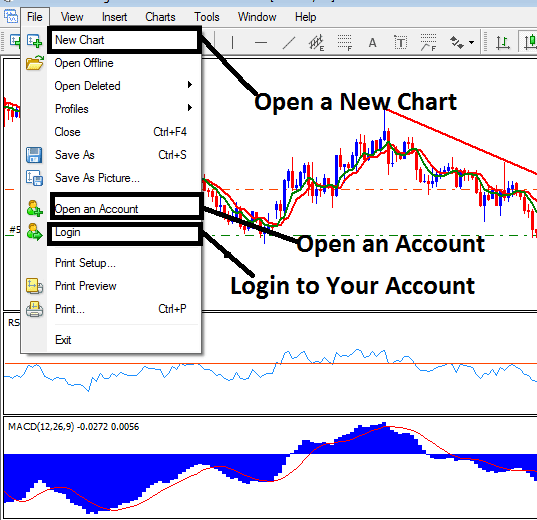 Trader Cabinet - Open FX Trading Account

Members Area - Currency Trader Cabinet

Bonus on Deposit and Loyalty Bonus
50% deposit bonus up to $500 dollars and
20% deposit bonus up to $5,000 dollars bonus is given on opening an account.
(New) Loyalty bonus points are given for every lot transacted

For every lot you trade you get up to 20 XMP loyalty points, 20 XMP points divide by 3 equals $6.67 cash back credit bonus for every lot that you trade.
20 XMP is for traders who have opened an account with XM for 90 days and have been trading for the 90 days, a trader must make a minimum of 1 trade transaction every month to qualify for the XMP loyalty points - All traders start at 10XMP, after the first month they move to 13XMP, after the second month they move to 16XMP and after 90 days move to 20XMP.
Up To $6.67 Dollars Bonus for Every Lot Traded
Loyalty Points and Cash Back Credit Bonus for Lots Traded
No Requotes Policy
The No-requotes policy means this Forex broker does not requote the traders as this is a no dealing desk Forex broker, the execution accesses interbank network meaning they have a variety of liquidity providers to take up the orders instantly form this network of banks. This broker follows a no re-quotes policy for its clients making it the fx broker for traders looking for a non dealing desk forex broker and a No-Requotes Policy Online Forex Broker.
Software Platforms
Provides investors with seven currency trading Platforms: The most commonly used  platform being the MetaTrader 4 platform (Desktop, MAC MT4, and Mobile Phone Platform Versions - Android, iPhone, iPad and Windows Mobile Trader) traders looking for Forex MetaTrader brokers can trade with this broker. With seven platforms you can trade your account from anywhere at any time you like.
Web Trader Platform
Provides Web Platform and traders can login online when they are away from their computer and analyze the online currency markets. The Web platform is accessible from the web browser.
Forex Demo Accounts
A Demo is a free practice account given to beginners; it provides full and unlimited access to the features of the MetaTrader 4 Forex trading platform that include trading, charting and Expert Advisors automated trading.
Registration of the practice demo trading account is meant for traders to practice Forex for as long as they want with this unlimited time demo account.
Client Money Protection
Segregated accounts - Client money is held in segregated bank accounts, which means client money is banked in a different account other than the company account. This is good because the client money cannot be used by the broker except for client dealing purposes. Good Forex brokers keep client money in a segregated account because this ensures transparency to clients and customers when it comes to their funds.
Regulation - being a regulated Forex broker ensures client money protection because the currency trading broker has to adhere to strict financial Guidelines, In addition Cyprus Exchange Securities and Exchange commission and MIFID requires that member brokers to be part of "The Investor Compensation Fund" that guarantees every client deposit is insured up to Euros 20,000.
XM is a member of the Investor Compensation Fund, the Investor Compensation Fund is a fund set up by the Central Bank of Cyprus and the Cyprus Securities and Exchange Commission (CySec) for all clients of the Cyprus Investment Firms. The purpose of this Investor Compensation Fund is to secure the claims of all retail clients of the members through the payment of compensation. This provides the client with a form of insurance for their funds: up to a maximum of 20,000 Euros. What this means is that in the unlikely event of company insolvency then you can claim your deposit from this investor compensation fund up to Euro 20,000.
The Markets in Financial Instruments Directive (known as "MiFID") is an EU law that provides harmonized regulation and safe-practice benchmarks for investment services across the 40 member states of the European Economic Area (EEA), In order to be MiFID compliant, Brokers must adhere to strict regulatory guidelines.
XM Keeps clients' deposits in segregated bank accounts separate from company funds, these funds are held by custodian banks in tier 1 Investment Grade banking institutions like Barclays bank which are secure global banks with the lowest credit risk/high credit rating. This means clients deposits cannot be touched by the company or their liquidity providers.
XM also provides negative balance protection meaning unlike other currency brokers where traders can make losses of more capital than they invest, traders cannot lose more than what they invest when it comes to XM - thanks to the automated risk protection safeguards that ensures traders cannot lose more than they invest. This is what is known as Negative Balance Protection.
XM system monitors funds transactions for risk management to ensure no negative balance, this protects clients from any losses above their original investments.
The company also ensures high operation standards by submitting financial reports to the Cysec Financial Regulatory Authority as well as to the company's financial auditor, KPMG
The above client money protection policies makes XM the reliable Forex broker online.
Security and Reliability
Another thing that makes XM one of the most reliable forex broker is the security encryption of their Forex trading software. XM Forex trading software is designed with high standards in terms of security, privacy, reliability and integrity.
Information is encrypted using High Grade Encryption (TLS_RSA_WITH_AES_128_CBC_SHA, 128 bit keys) 128 bit keys, which means no third party can access information, the server is secure, data is backed up in more than one location, and also uses two different server firms Located away from each other meaning there is absolute no down time, currency traders always have access to the servers and can trade anytime from anywhere in the world.
XM provides transaction security by the use of information encryption methods that guarantee security of these transactions and safeguard clients' privacy through the Secure Socket Layer, SSL technology method, otherwise known as https:
HTTPS: High Grade Encryption (TLS_RSA_WITH_AES_128_CBC_SHA, 128 bit keys) Security
New: Seminars 2014
New Seminars around the world in 2014 are provided for trader education making XM one of the initiatives of this broker when it comes to providing Forex trading education to traders from all over the world, for a list of previous and upcoming seminars visit: Seminars Schedule.
When it come to Forex education and Forex seminars XM is one of the leading Forex brokers with over 120 countries and cities visited and training seminars held to educate FX traders.

For traders looking for seminars organized by Forex brokers they can attend Forex seminars organized by XM.
Market Open Times

Market Open Times - Opens on Sunday Afternoon and Closes on Friday Afternoon US Market Time: Sunday 22:05 GMT to Friday 21:50 GMT.
Company Review - Forex Broker Review
XM is a next generation investment firm enabling investors from 196 countries around the world to trade Forex, precious metals, stock indices, and energies. XM is one of the leading Forex brokers in the world with over 1,000,000 real Forex accounts opened from over 196 countries.


From the founding of the company in 2009, XM has been committed to providing fair and transparent trading conditions for all clients irrespective of their capital worth. Traders enjoy the no requotes execution available anywhere, bolstered by a strict no requotes and no rejections policy.